Short Term Rentals (or Vacation Rentals) have become more and more popular over the years, they give travelers the ability to rent a space with a full kitchen, multiple bedrooms and bathrooms, private yards, comfortable living rooms, and enough space to unwind and relax. While providing homeowners a good way to increase their ROI over traditional long-term rentals by allowing constant adjustment of rates based on the season or nearby events, and getting a higher nightly rate than month to month rentals.
Spokane County alone has over 600 Short Term rental units with more being added each month. Here are two new interesting short-term rental developments happening right now in Spokane.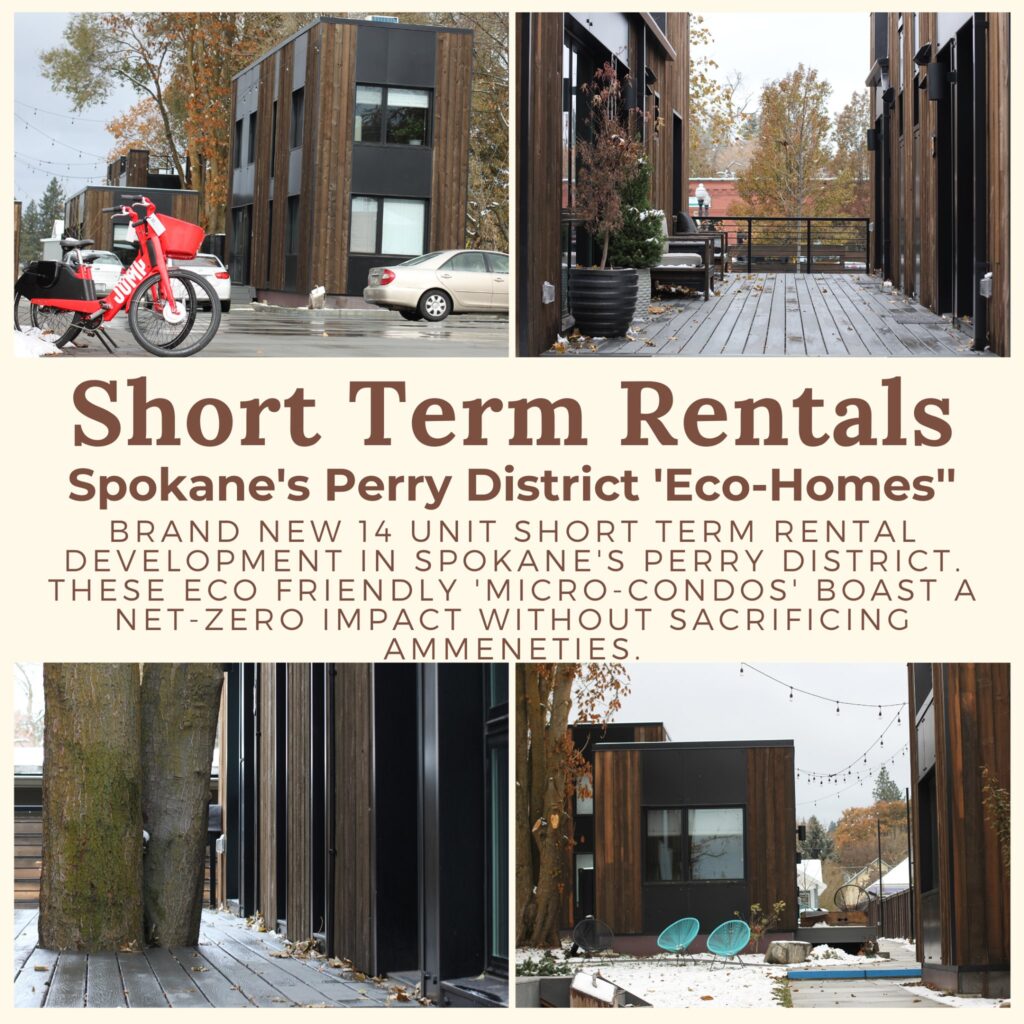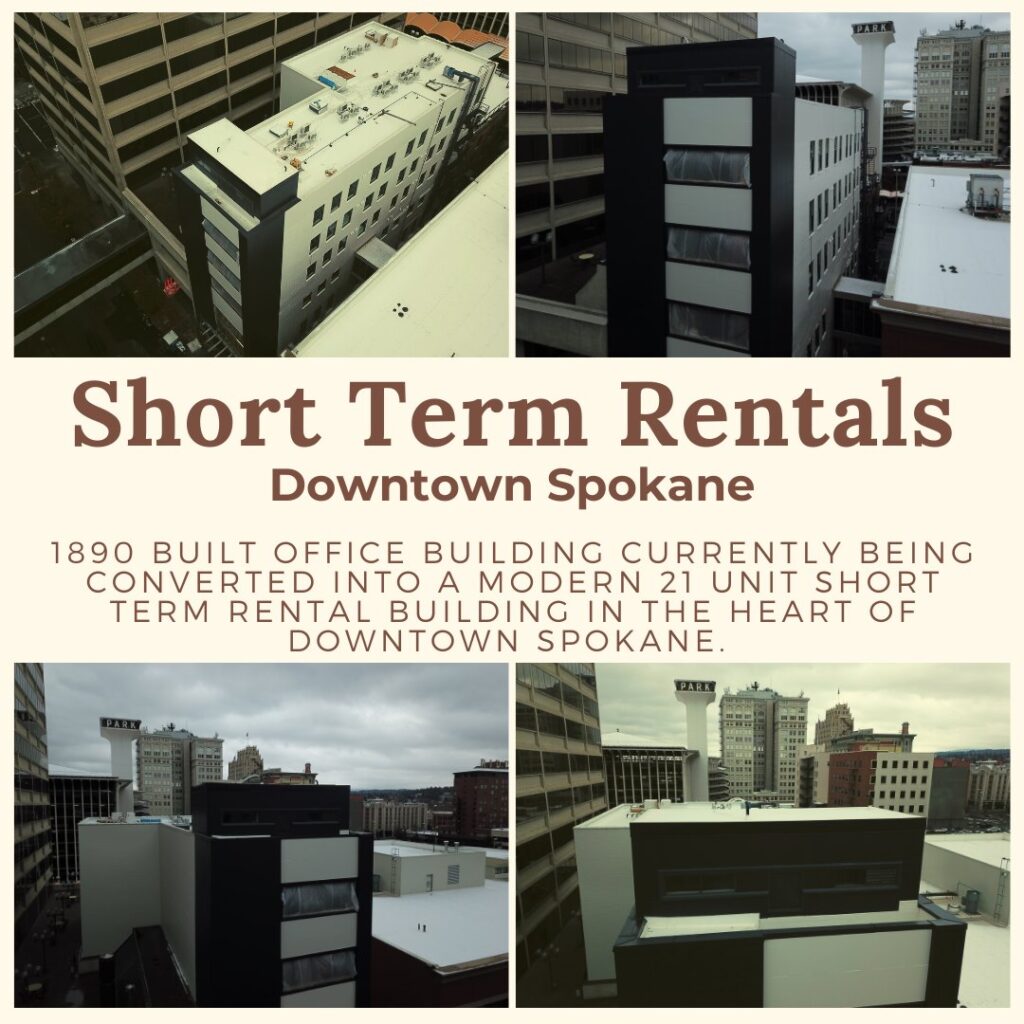 1: 'Blockhouse Life'. An environmentally friendly 'Net-Zero' community of 14 mini-homes, built out of sustainable materials in an eco-friendly design, right in Spokane's Perry District. The Units range from a 3-bedrooms at 960sqft, 1-bedroom at 480sqft, and studio at 240sqft. Upon opening last this year they had 95% available nights booked. And another similar project planned around the Spokane area.
2: Tampien Wall St Project: Completely redoing this 5-story 1890-built office building into a 21-unit luxury condo complex with both short term rentals and long-term rentals. Walk out of the building and you are in the heart of Downtown Spokane with shopping, dining, bars, breweries, Riverfront Park and Spokane Falls within walking distance. Units will range from 450sqft to 1,000sqft and will be completed in early 2021.
We finance all types of investments, if you have any questions on the types of services we offer and how we can help you reach out to us:
[email protected]
509-944-6545 or
[email protected]
509-418-2744.